O2 Restaurants | Top Bars & Diners in London
Contents
O2 Restaurants - O2 Restaurants | for Grab and Go Meals!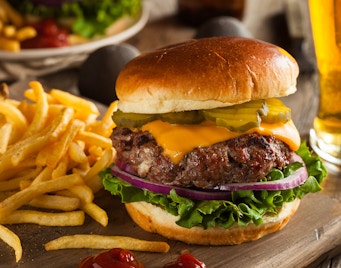 Five Guys
The master of large, sloppy, no-frills burgers is Five Guys. You may make the perfect burger for yourself by choosing a standard burger that can then be topped with a variety of delectable toppings. Five Guys is a terrific alternative for a fast and full meal at the O2.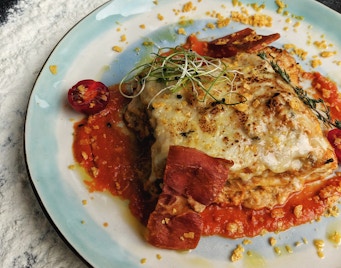 Zizzi
From a delectable risotto to a quick pizza slice, Zizzi is a great place for a busy visitor with a selective palate. Zizzi fills its menu with food made of fresh, locally sourced ingredients, thus making sure that that the quality of the food isn't compromised.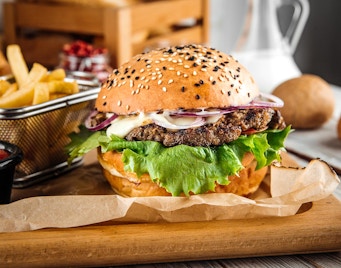 Gourmet Burger Kitchen
Gourmet Burger Kitchen's menu is chock-full of huge burgers, making it difficult to pick just one. There will be something to tempt you at the O2 restaurant, from a satay chicken burger to a truffle and camembert beef burger.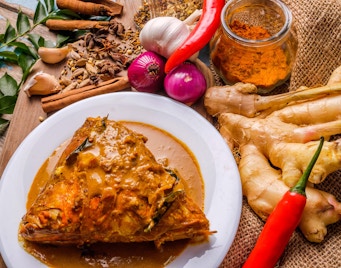 Scarlet Rasoi
Scarlet Rasoi is a welcome break from the O2's many commercial restaurants. If you are looking for a good curry before heading inside the arena, Scarlet Rasoi might be the place to go.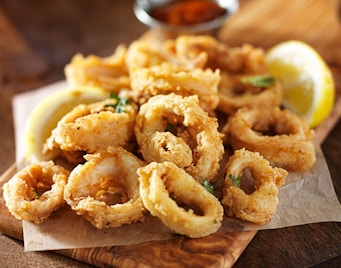 Thunderbird Fried Chicken
The O2 restaurant of Thunderbird Fried Chicken delivers just the kind of fried food you desire before heading to the O2. The menu is small but sweet, with items like salted caramel wings and a melting chicken bun that are perfect for Instagram and your tastebuds.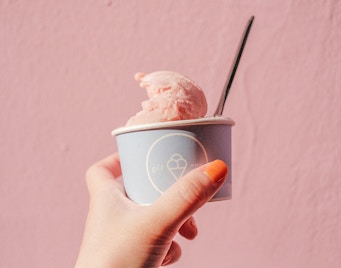 Snowflake Luxury Gelato
If you are searching for something sweet to eat after a meal or a fast bite in the middle of a show, look no further. With nearly 50 distinct gelato flavors to choose from, the possibilities at Snowflake are infinite, and that is before you even see the separate waffle and crepe menu.
O2 Restaurants | for Quick Refreshments
If you aren't looking for a full spread of food on your trip to the O2, you can opt for the numerous O2 restaurants that specialize in refreshments and small plates. Here are the top O2 restaurants to get refreshments: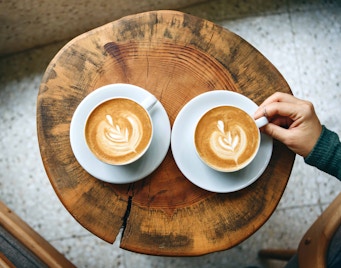 Costa Coffee
Costa was founded in 1971 and has since grown to become one of the country's most popular coffee shops. A range of coffees and teas, as well as savory and sweet delicacies, are available at this O2 restaurant.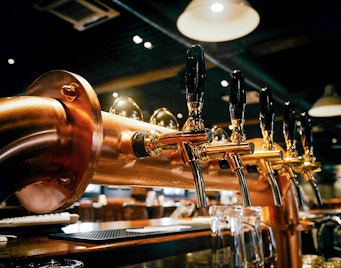 The Observatory
The Observatory, located in the heart of the O2, offers something just like a typical pub experience. From the huge selection of beers on tap to the cozy ambiance, you would never guess you were in London's largest arena once you are inside.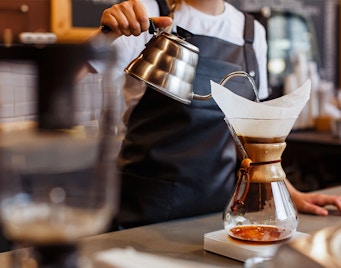 Starbucks
Starbucks is not just about coffee; they are also about everything else that comes with a satisfying coffeehouse experience. This O2 Restaurant serves a variety of premium teas, excellent pastries, and other delectable foods to tantalize the senses.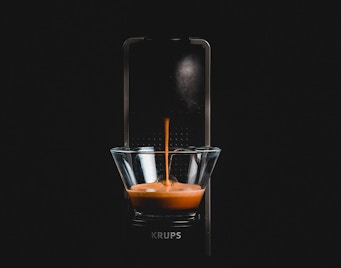 NESCAFÉ Azera Coffee Shop
This O2 Restaurant is located on Level 1 concourse. Once past the arena gate at The O2, the first NESCAFÉ Azera Coffee Shop is the only one available. NESCAFÉ Azera Nitro, a nitrogen-infused coffee with a pleasant flavor, is available here.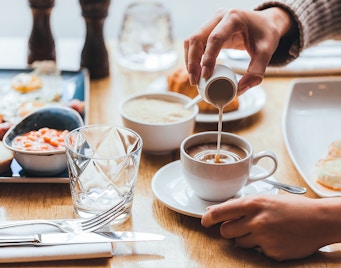 Cloud 9
This O2 restaurant is located on the Upper Level of Icon Outlet. Cloud 9 is known for its unique approach to brewing coffee. It's the ideal place to grab a cuppa before resuming your shopping trail around the O2.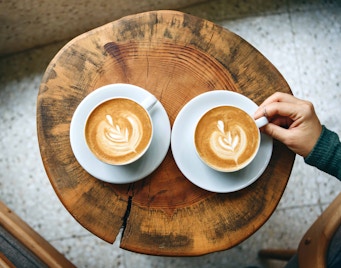 CoCo Fresh Tea & Juice
CoCo Fresh Tea & Juice, one of the world's best and largest bubble tea brands, has opened on the Lower Level of ICON Outlet. If you feel the need to grab a refreshing beverage while at the O2, this is where you should be heading.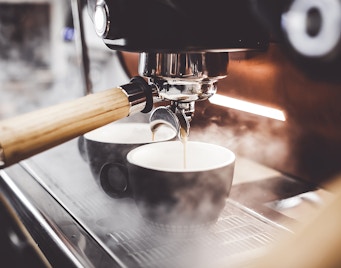 Slug & Lettuce
Slug & Lettuce's outlets are all friendly and welcoming, and the O2 restaurant is no exception. Its extensive menu features conventional pub fare, but ordering a selection of small sharing plates if you are at the O2 with a group is a great alternative.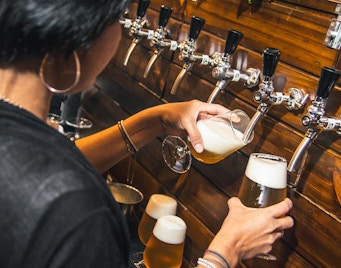 Lanson Champagne Bar
Relax in this champagne garden with a cold drink of Lanson Black Label or Lanson Rosé Champagne. The Lanson Bar, near block 106 on Level 1, is a fantastic O2 restaurant for refreshments.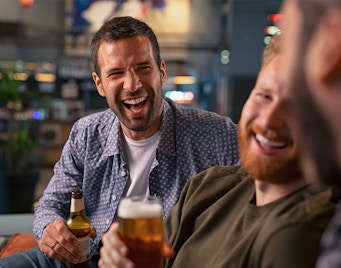 Becks Vier Bar
Becks Vier Bar is one of the leading places to get an ice-cold beer when at the O2. Their large selection of refreshing beer, cider, wine, and other spirits should be your go-to after catching a show at the O2 Arena.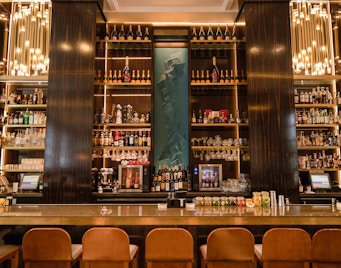 O2 Bluebar Level 1
If you present your O2 phone to an O2 angel, they will let you into this O2 eatery. This event is only available to O2 users and their friends. This swanky lounge has everything that you need for a unique O2 experience.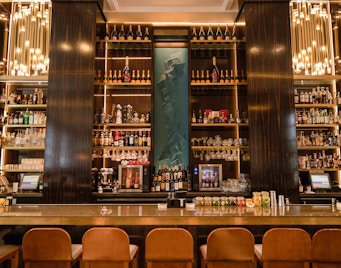 O2 Blueroom
Even though you would be headed to this O2 restaurant to grab a quick refreshment, you won't be able to stop yourself from marveling at the cool ambiance of O2 Blueroom. Don't forget to check out the booth seating at this eatery if you have the time.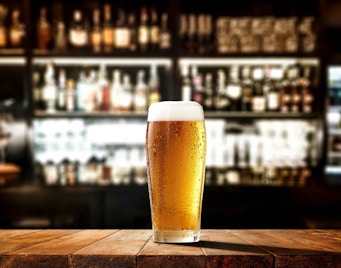 Stella Artois is a big name in the world of premium brews. That is exactly what you get at this O2 restaurant. Stella Artois Bars are home to signature spirits from the brand as well as its most famous global products.
O2 Restaurants | for the Best Brunch
A place as vibrant and pulsating with energy may not seem like a great brunch venue, but like most things, the O2 is great at this as well. Here is a selection of the best O2 restaurants for brunches: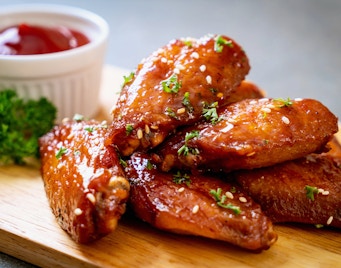 Hook
If you like fish and chips, and who doesn't, then Hook at the O2 might be the spot for you. This highly praised fish and chips restaurant, which only has one other location in London, serves small plates such as calamari and fish tacos.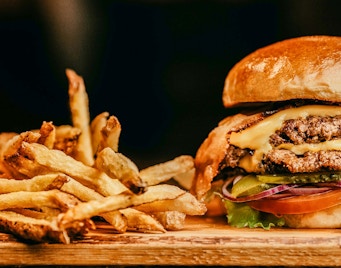 Beer + Burger Store
Beer + Burger Store, as the name implies, is as much about the booze as it is about the cuisine. This is a beer lover's dream, with 200 distinct artisan beers on tap and the ideal setting for breakfast before a show.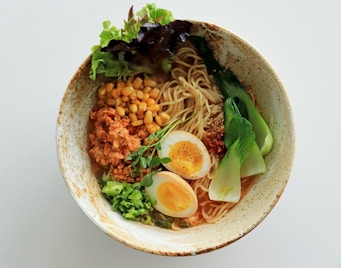 Busaba Eathai
Busaba's menu has something for everyone, with a fantastically wide selection of Thai classics. This makes it a perfect place to get a bite to eat at the O2, no matter who you are with.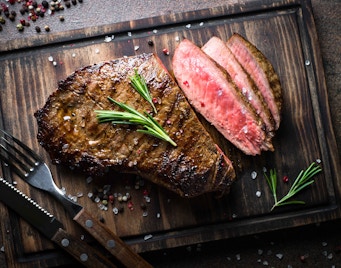 Gaucho
Look no further if you are looking for a place that is a little flashy and serves some excellent steak. Gaucho's O2 restaurant features a beautiful cocktail lounge, a subterranean wine tasting area, and a balcony dining area spread across three floors.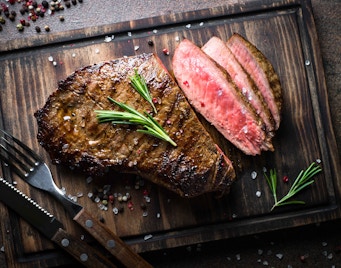 Rodizio Rico
Rodizio Rico at the O2 Arena is one of only two London locations, serving a one-price all-you-can-eat selection of steaks and seafood cooked on the barbeque. Rodizio Rico's O2 restaurant menu features delicacies such as beef rib-eye and hog legs, ensuring that you will not go hungry.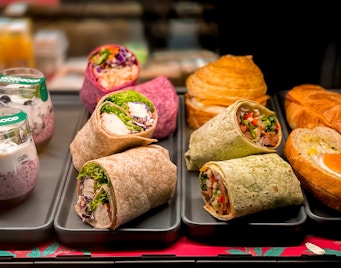 Cabana
Cabana O2 restaurant is, at its core, all about Rio's street food. Cabana's food, which includes wraps, steaks cooked on the churrasco grill, and more, is flavorful and entertaining.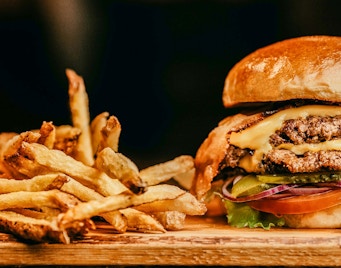 Gordon Ramsay Street Burger
The O2 welcomes Gordon Ramsay Street Burger, which will serve iconic burgers with chips and endless soft drinks for £15. Choose from O.G.R. Burgers, Hell's Kitchen Burgers, and JFC Burgers, among others.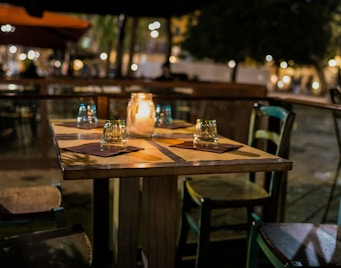 Hollywood Bowl
If your brunch was set to be American-themed, look no further than Hollywood Bowl. This O2 restaurant has everything that you would imagine at a classic American brunch.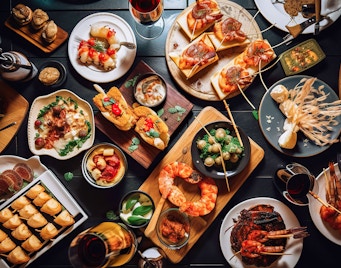 Jimmy's World Grill & Bar
The buffet restaurant offers a lively environment, making it a really enjoyable location to eat. Cuisines such as Indian, Mexican, British, Chinese, Italian, and Japanese will be available at this O2 restaurant.
O2 Restaurants | for Something Reliable
Some visitors aren't really up for a lot of experimentation and exploration when it comes to the food they eat. If you are one of them, fret not. These trustworthy O2 restaurants will be there to iron out the wrinkles on your forehead: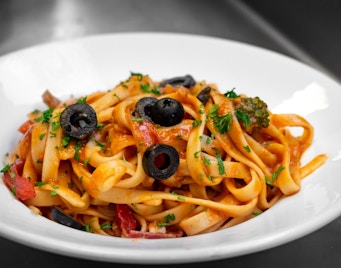 Frankie & Benny's
Frankie & Benny's, an Italian-American-themed business, is always certain to serve you large dishes of crowd-pleasing food that will leave you spellbound. If you are in the mood for a treat after a show at the O2, try one of the over-the-top freak shakes.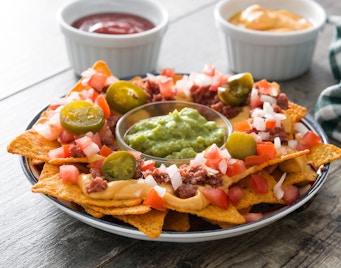 Las Iguanas
Las Iguanas is a network of restaurants that serves Latin American comfort food that always puts a grin on our faces. You will discover something you like at the O2 restaurant, from great nachos to fantastic wings.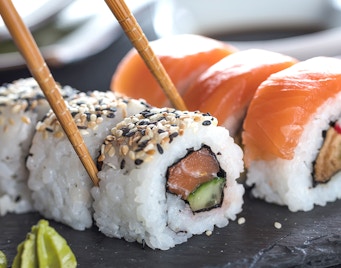 Wasabi
Wasabi is the place to go for a quick yet wonderful pre-concert meal, with a large range of classic Japanese sushi and bento. You can also take your food away, depending on how rushed you are.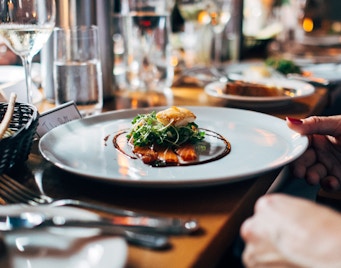 All Bar One
While All Bar One is primarily a bar, it also offers a selection of delectable tasting meals such as chorizo and halloumi skewers and garlic flatbread. These meals are ideal for a group meal with a glass or two of wine before a show at the O2.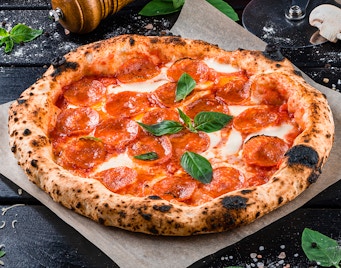 Ask Italian
At Ask Italian, there is something for everyone. If you visit the O2 restaurant, you will have no trouble finding something to tempt you. It features a superb dessert selection in addition to its regular pizzas and calzones.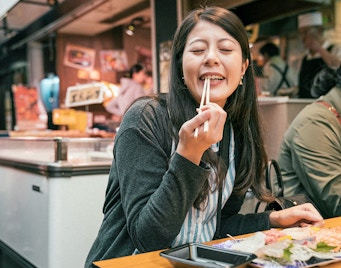 Haidilao Hot Pot
Haidilao Hot Pot is a typical Chinese hot pot restaurant that serves a variety of fresh meats and veggies that may be dipped into your favorite boiling soup. Jianyang City, Sichuan Province, China, was the birthplace of this famed Chinese restaurant.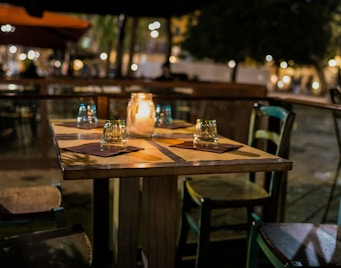 Nando's
There is never a time when a Nando's is not appropriate. The Piri Piri chicken franchise appears to have a restaurant on almost every corner these days, and this one inside the O2 arena is no exception.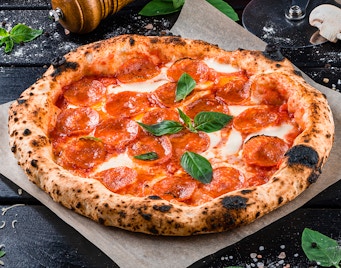 Kitchen Pizzeria
Kitchen Pizzeria's fresh artisan pizzas are bursting with flavor, with classics like Margherita, Pepperoni Piccante, Meat Feast, Three Cheeses, Pollo (chicken), Prosciutto, and Marinara.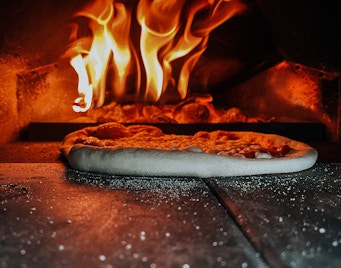 PizzaExpress
Pizza Express is recognized as one of the most popular restaurant chains in the United Kingdom for a reason: the freshly prepared pizzas are fantastic. All of the products you would hope to encounter on the Pizza Express menu are available at the O2 restaurant.
Book Up at the O2 Tickets